My new webpage
Publication: 05 April 2022
After 10 years of running my website, it was time for a brand new version.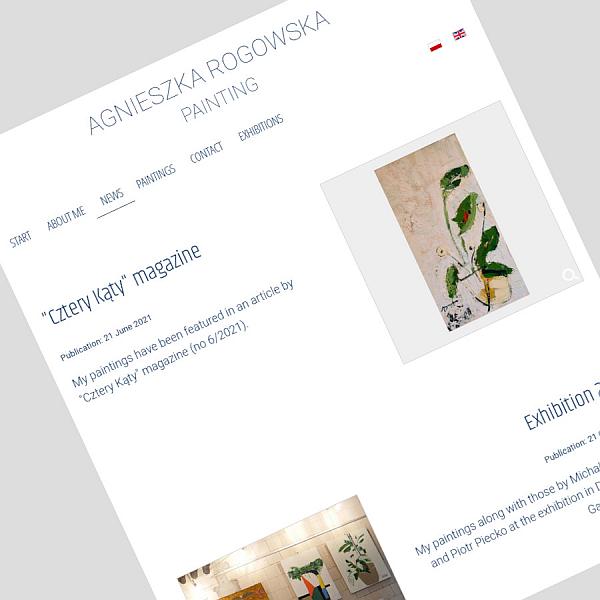 "Cztery Kąty" magazine
Publication: 21 June 2021
My paintings have been featured in an article by "Cztery Kąty" magazine (no 6/2021).
Exhibition 2020
Publication: 21 October 2020
My paintings along with those by Michał Piotrkowicz and Piotr Piecko at the exhibition in Dom ze Sztuką Gallery in Warsaw.